Ultrasonic Tooth Cleaner - The Perfect Solution to Get a Confident Smile & Fresh-Minty Breath Easily! 
BENEFITS:
✔ WELCOME A PEARLY WHITE SMILE: Having a set of shiny & healthy white teeth has never been easier!
✔ NO MORE PLAQUE AND HEALTHIER GUMS: Effectively remove calculus, tartar & all tooth impurities, preventing gum disease and grin with pride! 
✔ EASY AND EFFECTIVE: Most of our customers say they are happy with the product and say it's much easier to use than they thought!
✔  USING ONLY THE SAFEST MATERIALS: Food-grade silicone/PC/ABS/304 stainless steel head, IPX6 level waterproof security system, and a rechargeable battery, ensuring security and convenience.
✔  SET A GOOD EXAMPLE FOR YOUR KIDS: Like a haircut is the most cost-efficient way to improve your image (much better than new clothes, jewelry, or shoes), along with tooth brushing, regular tooth cleaning is a great way to improve your health, and set a good example for your kids to follow.
✔  GOOD HABITS  LEAD TO BETTER LIFE: Doing small things consistently can lead you to better health. It's not easy and we are here to help! 
PROFESSIONAL QUALITIES: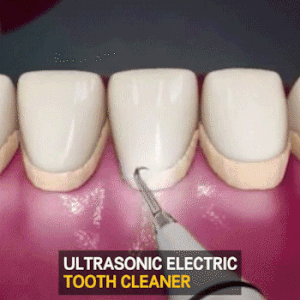 ULTRASONIC TECHNOLOGY: High-frequency vibration, 20,000 vibrations per minute, effectively removes the stubborn calculus, reduce the damages to the enamel and gum, which may be caused by manual dental tools.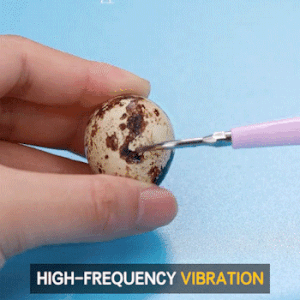 USB RECHARGEABLE: The USB cable allows you to charge it from any type of device (USB charger, computer, smartphone, external battery, etc.), and charging once lets you use it 200 times. Just so that you can travel without worrying about power loss.
ADJUSTABLE POWER: 5 vibrations levels for maximum comfort.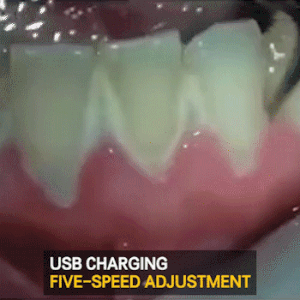 PORTABLE DESIGN: The light & portable design allows you to have convenient dental care at home. The low-cost solution in comparison to going to the dentist. You can ideally keep it handy in the bathroom or to take it anywhere when you travel. 
SAVE TIME AND MONEY: Keeping your teeth healthy is the easiest way to save money at the dentist. You can stop thinking about how much getting a cavity filled will cost for your next dental visit and save time from flossing your teeth!
3 SIMPLE STEPS TO USE:
Press the big power button and adjust the speed as preferred.
Clean between teeth, along the gum lines, and areas with stains.
Follow up with regular flossing, brushing of teeth to rinse out remaining debris, and routine dental check-ups.
SPECIFICATIONS:
Battery: Rechargeable lithium battery 
Waterproof grade: IPX6
Rated current: 200 mA
Standing current: ≤20 ua
Product size: 19.3 * 3 * 2 cm / 7.6 * 1.2 * 0.8 in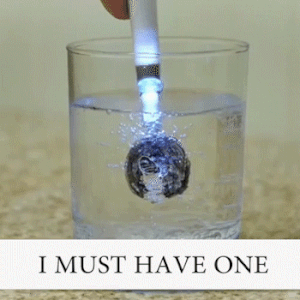 PACKAGE INCLUDE:
1 x Ultrasonic Ultimate Tooth Cleanser
1 x USB Charging Cable