Seedlings Transplanter is an ideal tool for spring, fall, and year-round planting bulbs such as tulips, daffodils, lily, dahlias, iris, gladiolus, lily, crocus, onion, as well as a hole digger for plants and flowers. Seedlings Transplanter is an Ergonomically designed spring-loaded handle that makes bulb planter easy to use.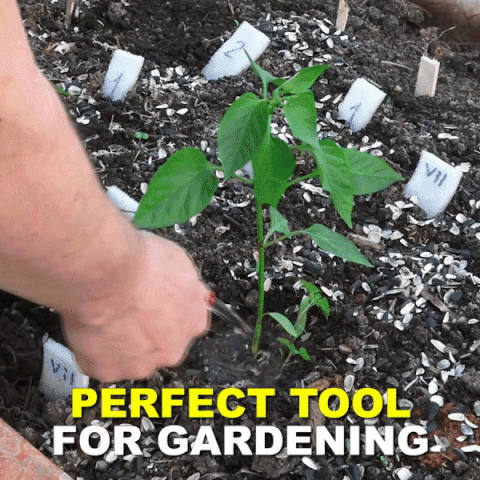 The Seedlings Transplanter planting faster and easier, saving you time. The Seedlings Transplanter material used is rust-free and reinforced chrome making it durable and sturdy. This means that it will not bend easily, which will make the planting process easier and save you money as you do not have to buy a new planter every year—a great tool for spring, fall, and perennial planting and gardening.
This Seedlings Transplanter has strong and sharp notches, which makes it easy to penetrate the ground. All that is needed to insert the planter into the ground, twist, and pull up the soil, thus saving lots of time. Serves as a great hole digger for plants and flowers.
Specifications:
Materials: Iron
Weight: 260g
Size: 23*12*6cm
Package Includes: 1 X Seedlings Transplanter